Mr. Gerhard (George) Peter Wiens late of the Tabor Home, Abbotsford, B.C., passed away on July 13, 2008 at the age of 94 years at the MSA Hospital.
He is survived by his wife Erika (nee Neumann), children Raymond (Gisele), Elmer (Patricia), Luetta (Jerry) Priebe, and Alfred (Betty), grandchildren Julie, Sofie, Christopher, Debra, and Cheryl, and six great grandchildren.
He was predeceased by his parents Maria and Peter Wiensz, and brothers Peter, Henry, John, and Alvin.
Gerhard Peter Wiensz was born in Dalmeny, Saskatchewan on November 26, 1913, during the same year that his parents Maria and Peter Wiensz immigrated to Canada from Ufa, Russia. Gerhard, the second eldest of five brothers — Peter, Gerhard, Henry, John and Alvin — worked with his brothers and parents on their farms, beginning in Dalmeny and later at other places in Saskatchewan.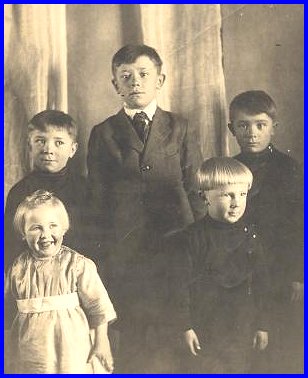 Wiensz Brothers
(Girl - cousin), Henry, Pete, John, George (Dad)
After attending Bible School in Herbert, Saskatchewan, Gerhard moved to British Columbia, initially to Vancouver and then to the Chilliwack area. In his twenties, he worked for John I. Haas, the Canadian Hop Yards, and Bowman's Saw Mill.
Canadian Hop Yards
George Wiens (Dad) at the right
On March 16, 1939 at the age of 25, George married Tina (Katie) Derksen in the Yarrow Mennonite Brethren Church, Reverend John Harder officiating. George and Katie purchased and operated a twenty-acre farm at the Northeast corner of Browne Road and Vedder Mountain Road. Along with dairy cows, chickens, and hogs, they harvested strawberries, raspberries, potatoes, and corn.
George and Katie's children, Raymond, Elmer, Luetta, and Alfred, enjoyed playing in the barns and fields, and fishing for trout in the salmon stream that flowed through the farm. Each fall, the family picked hops on Sumas Prairie, getting up before dawn, returning home in the evening to finish farm chores.
Dad operated the family farm on Browne Road until 1953, while also working as a Fireman at the Vedder Crossing DND Base.
| | |
| --- | --- |
| | |
| Raymond Wiens | Elmer Wiens |
| | |
| Luetta Wiens | Alfred Wiens |
During the 1940's, Dad's parents and brothers relocated to Yarrow to farms on Majuba Hill, where the extended family enjoyed many happy Sundays and Christmas dinners.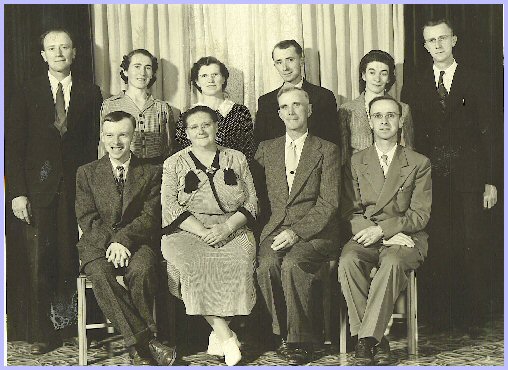 Peter and Nettie, Katie and George, Minnie and John
Alvin, Maria and Peter, Henry
From 1953 to 1976, Gerhard worked for ALCAN in Kitimat, B.C., in due course in the control centre of the Hydro Power Plant.
Hydro Power Plant — Alcan Aluminium, Kitimat, B.C.
Dad's Worksite during the 1950's — 1970's
Gerhard enjoyed fishing the Kitimat River for salmon, travelling on his holidays, and driving his Volvo sports car.
On October 31, 1971, Gerhard married Erika Neumann.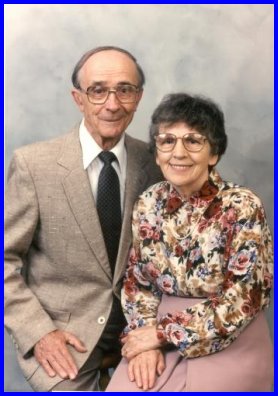 Gerhard and Erika
After his years of service with ALCAN, Gerhard retired in 1976 at the age of 63, and moved with Erika to Clearbrook, B.C., where they could enjoy the company of family and friends. He enjoyed keeping in shape on his treadmill and stationary bicycle, and playing chess on his chess computer. He became adept at his personal computer, surfing the internet and emailing.
During their years together in Clearbrook, Dad and Erika attended the Clearbrook Mennonite Brethren Church, where our grandparents, Maria and Peter Wiensz, were members after retiring from their farm in Yarrow.
---
Elmer, Alfred, Raymond
Luetta and Erika
---
To everything there is a season, and a time to every purpose under the heaven:

A time to be born, and a time to die; a time to plant, and a time to pluck up that which is planted;

A time to kill, and a time to heal; a time to break down, and a time to build up;

A time to weep, and a time to laugh; a time to mourn, and a time to dance;

A time to cast away stones, and a time to gather stones together; a time to embrace, and a time to refrain from embracing;

A time to seek and get, and a time to lose; a time to keep, and a time to cast away;

A time to rend, and a time to sew; a time to keep silence, and a time to speak;

A time to love, and a time to hate; a time of war, and a time of peace.

- - - - - - - - - - - - - - - - - - - - - - - -

That which is has already been, and what is to be has already been; and God requires an account of what is past.

Ecclesiastes 3: 1 — 8; 15