Album: Family of Pat Gillis and Elmer Wiens
Friends 1 | Friends 2 | Friends 3 | Friends 4 | Friends 5
Holidays 1 | Holidays 2 | Holidays 3 | Holidays 4
Family 1 | Family 2 | Family 3 | Family 4 | Family 5 | Family 6 | Family 7 | Family 8 | Family 9
Yarrow Days | Yarrow Scenes | Yarrow Pioneers: Vedder River Flats & Majuba Hill | Vancouver Views | Victoria Times
Yarrow Elementary Junior High | Yarrow Junior High 1953-57 | Junior High Student Council | Yarrow Friends
1994 School Reunion 1 | 1994 School Reunion 2 | 1994 School Reunion 3 | 1994 School Reunion 4
Vedder River | Vedder Mountain
UBC Reunion | Critical Paths | Mug Shots
Wiens - Peters Families
ALVIN PETER WIENSZ
February 22, 1923 — January 15, 2007
Isaiah 46: 9-10: Remember the former things of old:
I am God, and there is none else;
I am God, and there is none like me,
Declaring the end from the beginning,
and from ancient times the things that are not yet done,
saying, My counsel shall stand, and I will do all my pleasure.
---
Alvin Wiensz' Wake, January 18, 2007
Uncle Alvin Wiensz and Elmer Wiens

Maria, Christine, Alvin, Win

Helen Wiens, Irvin Wiens, Elmer Wiens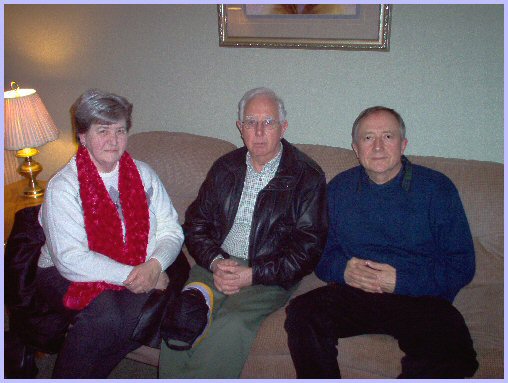 Pat Gillis and Maria Dreyfus

Christine and Win

---
Alvin Peter Wiensz
Clearbrook M.B. Church Funeral Service,
Clearbrook, B.C., January 19, 2007
---
Alvin Peter Wiensz,
Clearbrook M.B. Church Reception

Willy Neumann, Erika Wiens, Gerhard Wiens
Heinz Ratzlaff, John Wiens, Linda Wiens, Marilyn Wiens, Leonard Wiens
Hilda Reimer and Rudy Reimer
Melanie and Susan Wilson
Irvin Wiens, Helen Wiens, Edith Ratzlaff
David Klassen, Maria Dreyfus, Gerry White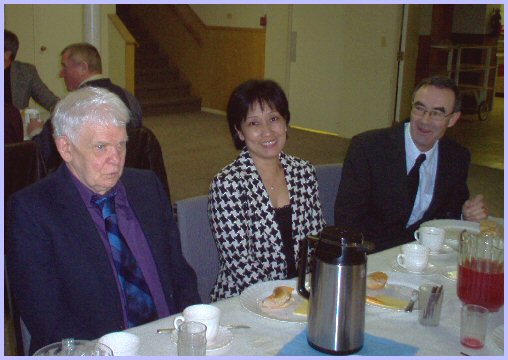 Joanna, Christine, Beatrice
Vivian, Dale, Dawn
Nick Enns
Dale and Dawn
Leonard Wiens and Elmer Wiens
---
Go to the homepage of Pat and Elmer.